10,99

This Cognac bodypillow pillowcase (maternity pillowcase) is made from silky soft double br...

Compare

10,99

This bodypillow Pearl White Pillowcase (Maternity Pillowcase) is made from silky smooth do...

Compare

10,99

This bodypillow Pearl White Pillowcase (Maternity Pillowcase) is made from silky smooth do...

Compare

10,99

This bodypillow Pearl White Pillowcase (Maternity Pillowcase) is made from silky smooth do...

Compare

10,99

This bodypillow Pearl White Pillowcase (Maternity Pillowcase) is made from silky smooth do...

Compare

10,99

This bodypillow Pearl White Pillowcase (Maternity Pillowcase) is made from silky smooth do...

Compare

10,99

This bodypillow Pearl White Pillowcase (Maternity Pillowcase) is made from silky smooth do...

Compare

10,99

This bodypillow Pearl White Pillowcase (Maternity Pillowcase) is made from silky smooth do...

Compare

10,99

This bodypillow Pearl White Pillowcase (Maternity Pillowcase) is made from silky smooth do...

Compare

10,99

This bodypillow Pearl White Pillowcase (Maternity Pillowcase) is made from silky smooth do...

Compare

10,99

This bodypillow Pearl White Pillowcase (Maternity Pillowcase) is made from silky smooth do...

Compare

12,95

Velvet/Velvet has a beautiful luxurious look. The velvet Cognac pillowcases are therefore ...

Compare

Zeer voordelige prijzen
30 dagen retourrecht
Veilig & achteraf betalen

12,95

Velvet/Velvet has a beautiful luxurious look. The velvet champagne gold pillowcases are th...

Compare

12,95

Velvet/Velvet has a beautiful luxurious look. The velvet Green pillowcases are therefore a...

Compare

12,95

Velvet/Velvet has a beautiful luxurious look. The velvet Petrol Blue pillowcases are there...

Compare

12,95

Velvet/Velvet has a beautiful luxurious look. The velvet Oud Rose pillowcases are therefor...

Compare

12,95

Velvet/Velvet has a beautiful luxurious look. The velvet burgundy-red pillowcases are ther...

Compare

12,95

Velvet/Velvet has a beautiful luxurious appearance. The velvet black pillowcases are there...

Compare

12,95

Velvet/Velvet has a beautiful luxurious look. The velvet Anthracite pillowcases are theref...

Compare

12,95

Velvet/Velvet has a beautiful luxurious look. The velvet taupe-grey pillowcases are theref...

Compare

12,95

Velvet/Velvet has a beautiful luxurious look. The velvet silver pillowcases are therefore ...

Compare

12,95

Velvet/Velvet has a beautiful luxurious appearance. The velvet pearl white pillowcases are...

Compare

17,95

Discover this beautiful quality Velvet fitted sheet Cognac. The fitted sheet is velvety so...

Compare

17,95

Discover this beautiful quality Velvet fitted sheet Champagne-gold. The fitted sheet is ve...

Compare
Beau Maison Duvet covers
The brand Beau Maison is known for its high quality duvet covers. The Beau Maison covers are refined, chic and contain a fusion of styles, such as: rural, contemporary and romantic. This makes the duvet covers elegant, timeless and a nice addition to every bedroom.
Because of the timeless design of the covers, these are ideal to buy for yourself or to give away. The cover will never be out of fashion and there is a color for every bedroom. In the Beau Maison range you will find the following basic colors; black, dark gray, light gray / silver, taupe and white. The cover is made very attractive by means of ruffles and the like, but retains a certain calm through the solid colors. Ideal for many bedrooms!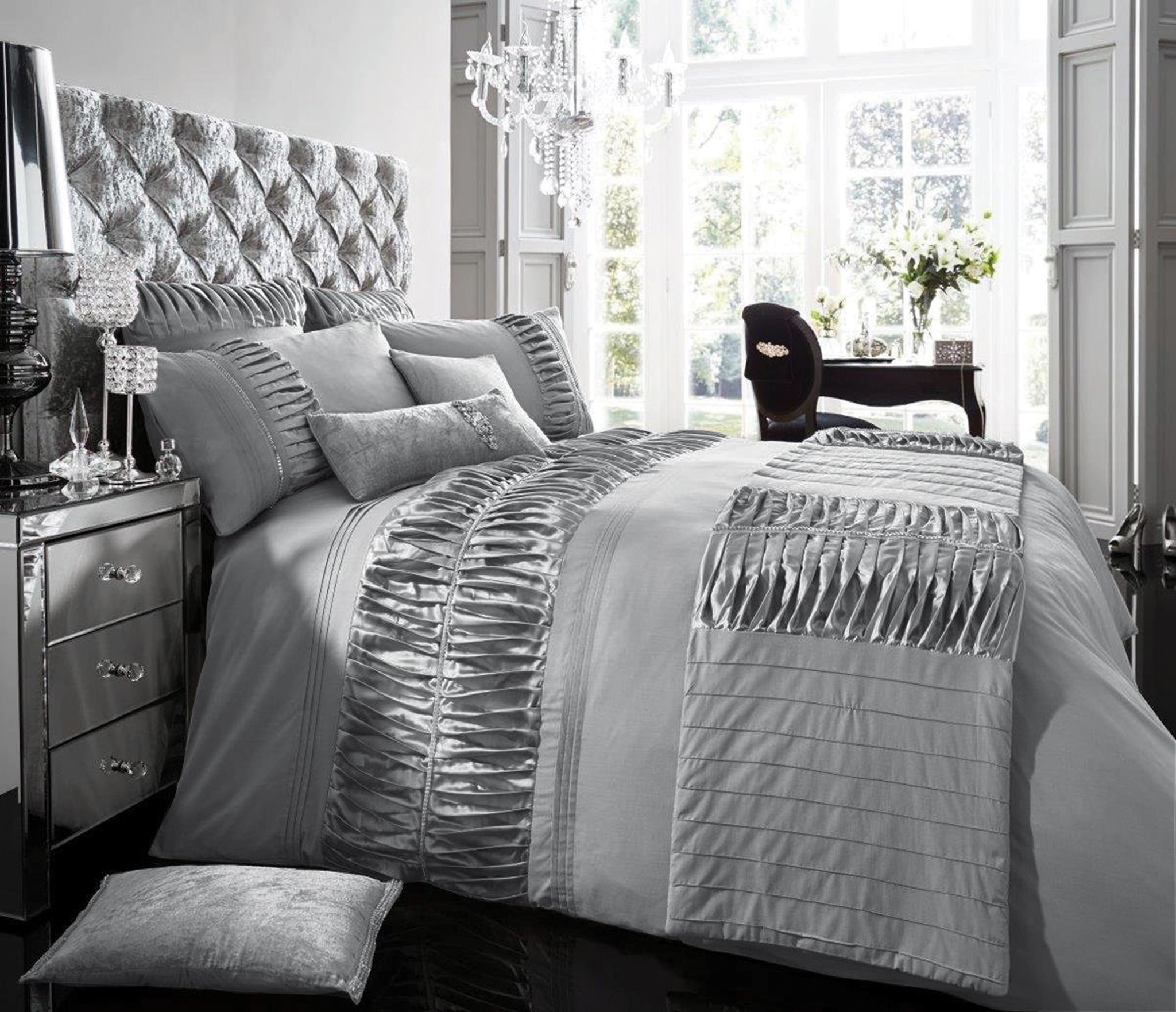 The luxurious duvet covers are made of cotton, which stands for a breathable fabric, iron-friendly material and a lovely soft feeling on the skin. In addition, this material keeps you cool in the summer and warm in the winter. You are guaranteed a good night's sleep and bring class and elegance to the bedroom! With a cover of this luxury brand every bedroom gets a nice look within a few minutes.
Cotton duvet cover
Duvet covers from Beau Maison are made from enriched cotton. This ensures a high quality and a beautiful appearance. This cotton material originates from a natural vegetable cellulose fiber. Cotton as a textile type is very strong. It absorbs moisture easily, but dries slowly. For making duvet covers, cotton is extremely suitable, it feels soft and fine, so it is often used for making bedding. A cotton duvet cover is therefore a traditionally pleasant cover where we are comfortably underneath. In addition, the natural material cotton also contains many other positive properties.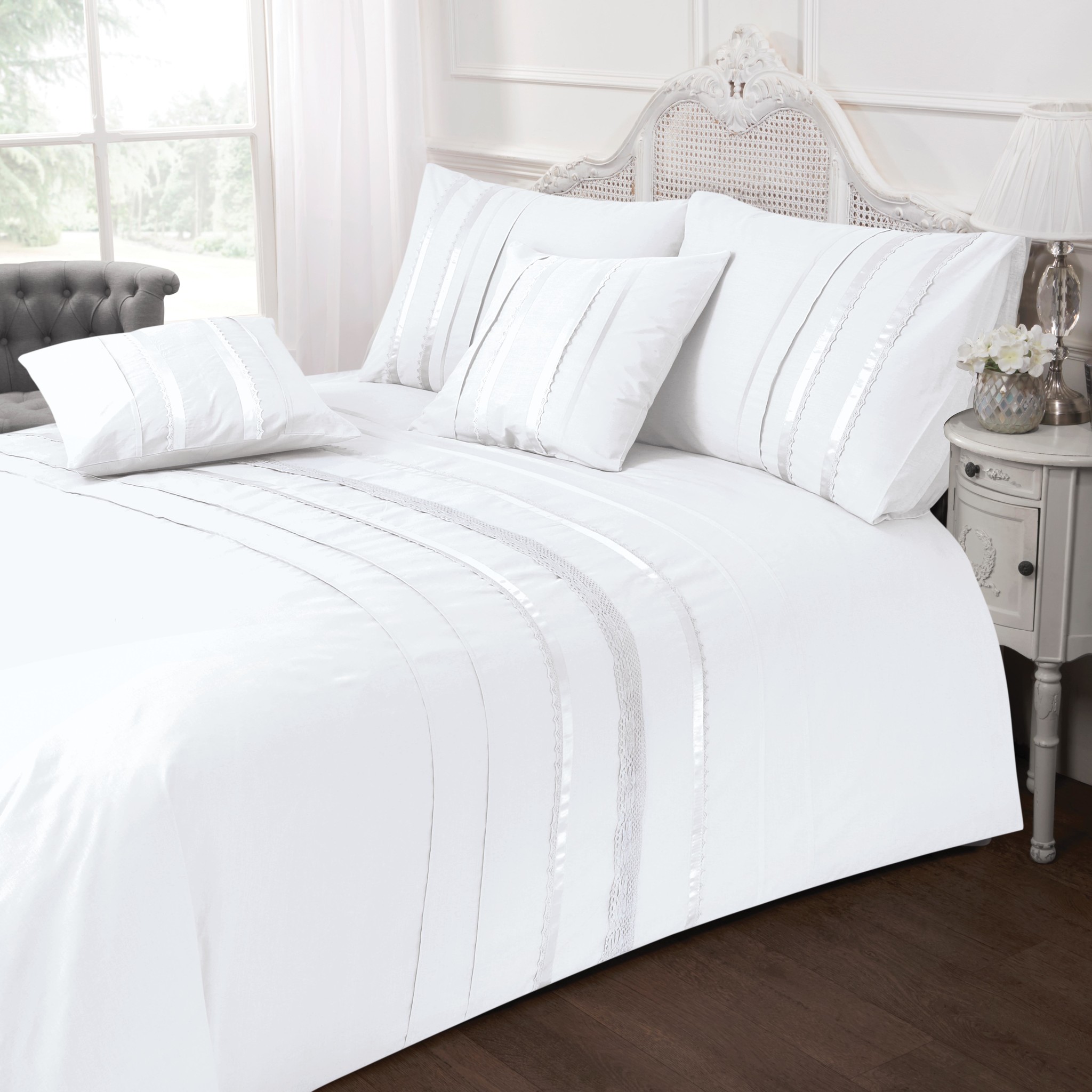 A cotton duvet cover absorbs moisture well, which is very nice for a warm summer night or when you transpire a lot at night. In addition, a cotton cover ventilates well and is therefore very suitable for people who are allergic to dust mites. For mites, cotton is very cool and fresh, so they prefer not to. Cotton feels very light and is therefore very nice to sleep under. In addition, the Beau Maison covers are also relatively inexpensive for the high quality of enriched cotton.