19,95

The double-sided duvet covers are a nice addition to our range. The covers have a beautifu...

Compare

19,95

Not sure which color to choose? Then choose this double-sided duvet cover! Fully reversibl...

Compare

19,95

The double-sided duvet covers are a nice addition to our range. The covers have a beautifu...

Compare

19,95

The double-sided duvet covers are a nice addition to our range. The covers have a beautifu...

Compare

19,95

The double-sided duvet covers are a nice addition to our range. The covers have a beautifu...

Compare

19,95

The double-sided duvet covers are a nice addition to our range. The covers have a beautifu...

Compare

19,95

The double-sided duvet covers are a nice addition to our range. The covers have a beautifu...

Compare

19,95

Not sure which color to choose? Then choose this double-sided duvet cover! Fully reversibl...

Compare

19,95

The plain duvet covers with trim are a nice addition to our range. This white cotton duvet...

Compare

19,95

The plain duvet covers with trim are a nice addition to our range. This cream cotton duvet...

Compare

19,95

The plain duvet covers with trim are a nice addition to our range. This taupe duvet cover ...

Compare

19,95

The plain duvet covers with trim are a nice addition to our range. This gray cotton duvet ...

Compare

Zeer voordelige prijzen
30 dagen retourrecht
Veilig & achteraf betalen

19,95

The plain duvet covers with trim are a nice addition to our range. This anthracite cotton ...

Compare

19,95

The plain duvet covers with trim are a nice addition to our range. This black cotton duvet...

Compare

19,95

The plain duvet covers with trim are a nice addition to our range. The covers have a solid...

Compare

19,95

The plain duvet covers with trim are a nice addition to our range. This pink cotton duvet ...

Compare

19,95

The plain duvet covers with trim are a nice addition to our range. This blue cotton duvet ...

Compare

19,95

The plain duvet covers with trim are a nice addition to our range. This green cotton duvet...

Compare

24,95

Cheer up your bedroom with this sublime cotton duvet cover full of flowers. Beautifully de...

Compare

24,95

Sleeping under this abstract sky space is now even literally possible. On a colossal duvet...

Compare

24,95

A pictorial theme of flora and fauna. This colorful cotton duvet cover with a peacock and ...

Compare

24,95

The eye-catching design has influences from nature, with leaves in different contrasting a...

Compare

-33% Sale

29,95 19,95

The double-sided duvet covers are a nice addition to our range. The covers have a beautifu...

Compare

34,95

Duvet cover Rustic Metal is a nice addition to our range. The cover has a beautiful mixed ...

Compare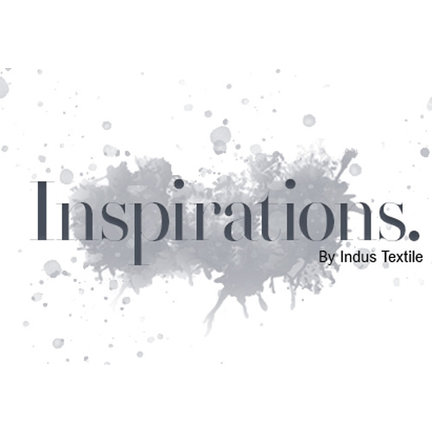 Inspirations Duvet covers
Duvet covers of the brand Inspirations are modern, colorful and very affordable! This line of modern duvet covers is innovative and very varied in print and motif. Take a look at the wide range and be surprised!
The story behind Inspirations
During our journey looking for creating a new dimension in the existing world of bed
we have discovered what people are looking for in terms of comfort, user-friendliness, design and price.
The purchase of an affordable duvet cover is of course very personal, everyone has their own taste in color, theme and material use. Using our valuable experience, we have developed a unique and innovative product.
Before you see our latest collection of duvet covers in which we have used the latest trends, designs and techniques. Get inspired by our imaginative designs, super soft fabrics and
the most user-friendly techniques, such as a press-stud fastening and non-iron fabric.
The Inspirations collection is a beautiful addition to your bedroom, with as a starting point to serve as wide a segment as possible to customers. To be able to achieve a favorable balance through the wide range and variety of themes as well as the price / quality ratio.